News
All these items of news are displayed in publication date order with the most recent at the top...
Don't forget the AGM is taking place on Friday 2nd November at the Clubhouse. Please make sure you arrive by 6.30pm for a 7pm start. If you have any issues you want to raise, please let the Secretary, Anne Taylor, know by Friday 26th October. You can ring her on 07593 707626.
It is with great sadness that I have to report we have just learnt from his wife Margaret that Dennis Seymour passed away earlier today after a period of illness. Dennis was an active bowler at Ringwood and an extremely popular member. He will be very much missed and our deep condolences go out to Margaret and all his family and friends.
Dennis's funeral will take place at Bournemouth Crematorium on Monday 1st October at 12.30pm, afterwards at St. Ives Club. Would everyone please wear the new Club shirt and greys.
On Saturday 29th September at 2.00pm, there will be a bowls match (format to be decided) held at the Club in Dennis's memory, at which a donation of £5 will be payable; all the proceeds will be added to whatever is raised at the Stillwater Park Coffee Morning on that day between 10am and 1pm - this is a regular event held in aid of the Macmillan Unit at Christchurch Hospital.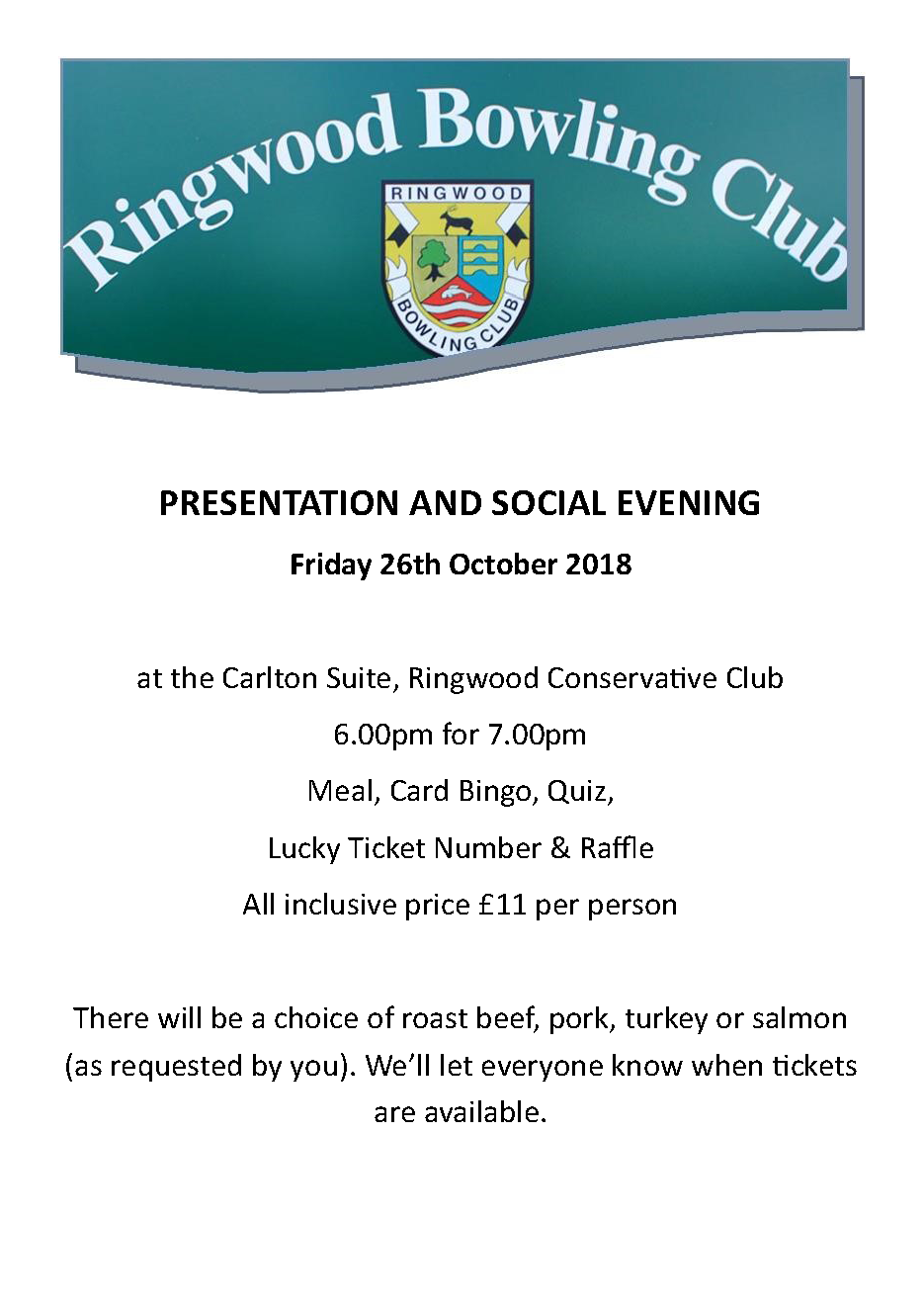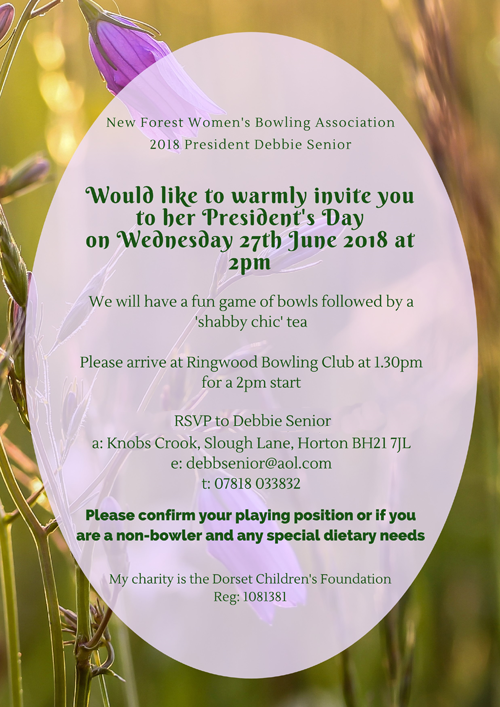 Have you ever fancied having a go at playing bowls? Now's your chance; come along to our Open Day on Sunday 29th April. It runs from 10.00am until 3.30pm and is completely free! There will be members on hand to help you start bowling. One thing you must remember is wear a pair of flat shoes - the green is a sensitive surface!
We look forward to seeing as many of you as possible.
As you may already know, this meeting will be held on Friday 6th April - 6.30pm for a 7.00pm prompt start. Click here to download a copy of the agenda which you should print out if possible and bring with you.
Ringwood Bowling Club is hosting the New Forest Women's Bowling Association Coffee Morning on Friday 16th March 2018, starting at 10.00am.
There will be a Raffle, Lucky Egg, Egg Hunt and various table games. Everyone welcome!
Entry fee is £1 (tickets available on the door) to include coffee or tea plus a biscuit – put your name on the back of your purchased ticket for the chance to win a Thornton Easter Egg.
We look forward to seeing as many of you as possible.
Samples of the new Club Team shirts will be available to try on for all League players after lunchtime tomorrow (Saturday 27th January). Anne will leave details on how to provide information concerning the size of shirt required.