News
All these items of news are displayed in publication date order with the most recent at the top...
Following the closure of the green this coming Sunday, volunteers are needed for Ditch Clearing on Tuesday 29th September from 9.00am.
If you can come along and help or have any queries, please contact Dave Lewis on 07914 622668.
---
On the penultimate weekend of the season, glorious weather and great bowling was witnessed by both players and spectators alike.

On the Saturday, 19th, we entertained Southbourne for another round of friendly Aussie Pairs matches. Although the matches were enjoyable, results wise we didn't fare any better than the earlier friendly played in August. As last time, we only won one rink, then drawing two and losing the other three. The overall score was Ringwood 105, Southbourne 132.
Many thanks again to Paul for producing a wonderful, fast green and also to those members who, with their efforts, made it possible to organise and run the event.
Also, a special mention for Anne Taylor, who on her Birthday, put in a mammoth shift of effort to ensure the event ran sweetly. Many thanks Anne.

On Sunday afternoon, The Autumn Triples Final was held between the teams of Debbie Senior, Mel Barrett, John Stone and Anne Taylor, Ed Melton, Richard Thomas.
Congratulations to the Winners, Debbie, Mel and John and also to the Runners-Up, Anne, Ed and Richard.

Many thanks to Doug Jones for organising and running the competition and to all those who took part.

Hopefully next year will be more like a normal bowling season. In the meantime,

Stay Safe and Well
---
---
It was a great day for Ringwood, yesterday.

On a wonderfully warm and sunny day Ringwood won a close fought contest against the bowlers of New Milton.

Winning three of the rinks, Ringwood amassed a total score of 65 shots against New Milton's 56.

You can see Chris Fripp's, the NFBA League Secretary, short report with photos of the teams by clicking on http://www.newforestbowls.co.uk.

Many thanks to the players and all those members who made great efforts to ensure that things ran smoothly before, during and after the event. Well Done everyone.

More pictures to come in the near future.
---
The Aussie Pairs finished last Friday evening, 11th September, with three pairs in the running for first and second place.

Helen Blackiston and Jenny Blake were the eventual winners with Richard Thomas and Anne Taylor the runners up.

Well done to everyone for a very enjoyable 4 weeks of Aussie Pairs.

See you all next year.

Debbie
---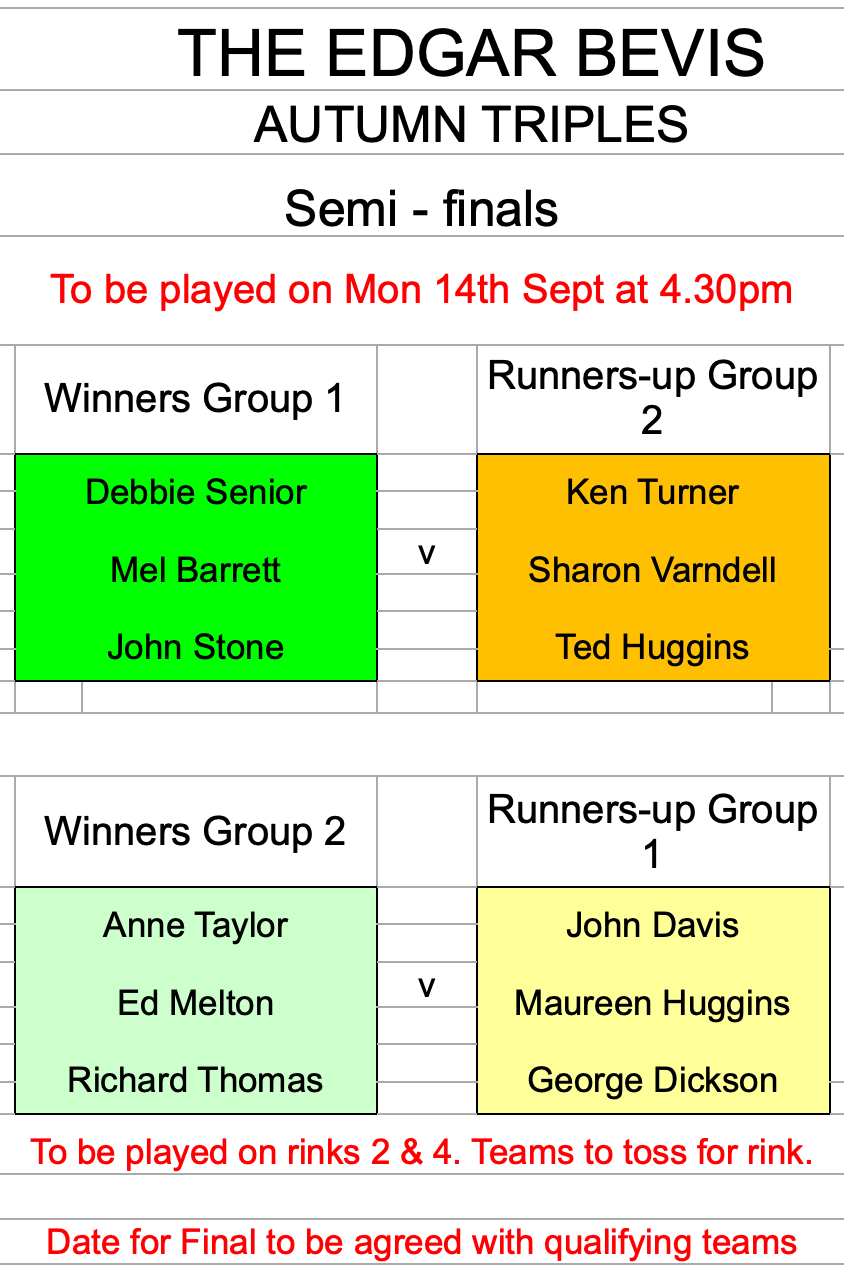 ---
It is with great sadness that I have to report that Sharon Varndell's Father, Rob passed away peacefully in hospital yesterday.
Although Rob was not a regular visitor to the club he will be fondly remembered by those who met and new him.
Our thoughts and our deep condolences go out to Sharon and her family, at this most difficult of times.
---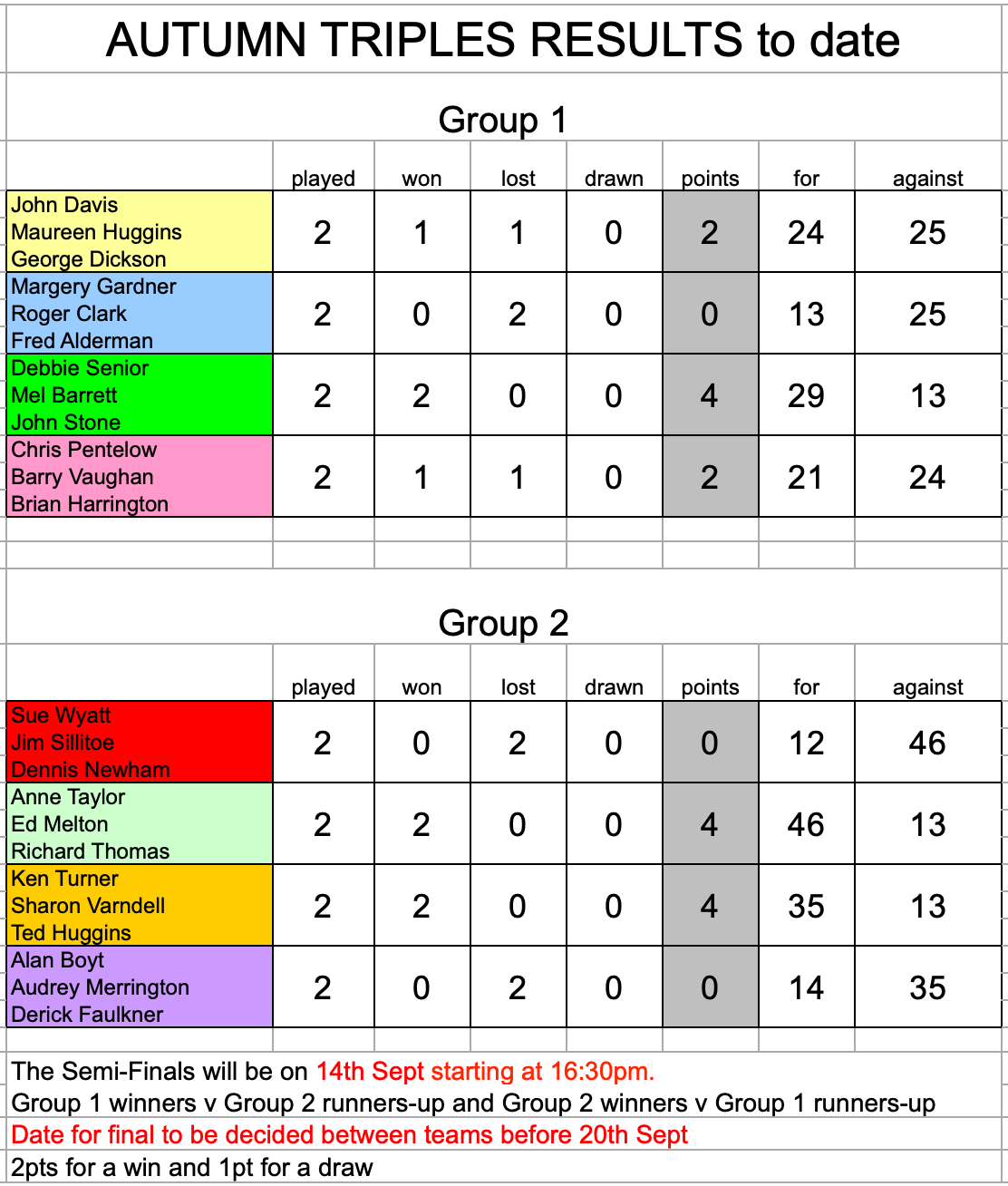 ---