News
All these items of news are displayed in publication date order with the most recent at the top...
To book your place
Add your name to the sheet in the clubhouse
or contact Jenny Blake on 01425 482852 or 07800 893771
---
> >
Presentation Night
A good turnout of 54 members had a very enjoyable evening on Friday at the Ringwood Conservative Club.
After a lovely meal, of either pork, beef, Salmon or Vegetable Lasagne the entertainment got under way.
The Main Quiz followed by Playing Card Bingo, the Music Quiz and the raffle preceded the Presentation of Trophies, by our President Sharon, to those Winners and Runners-Up who were present on the night.
Click on the picture to view the gallery of the Trophy recipients
An event like this takes much organisation and it is with great thanks to those mentioned below whose efforts made for a successful and enjoyable evening.
Debbie Senior, Frank Senior and Jenny Blake for organising and running the event on the night. Unfortunately Frank was not present on the night due to illness. Get well soon Frank.
Paul Wright and daughter Jemma for devising and running the Quizzes.
Jo Senior for running the Music Quiz.
Jenny Blake and Sue West for running the Raffle.
Doug Jones for organising the Trophies.
---
Don't forget the AGM is taking place on Friday 1st November at the Clubhouse.
Please make sure you arrive by 6.30pm for a 7pm start.
If you have any issues you want to raise under Any Other Business, please let the Secretary, Anne Taylor, know by Friday 25th October. You can contact her on 07593 707626.
---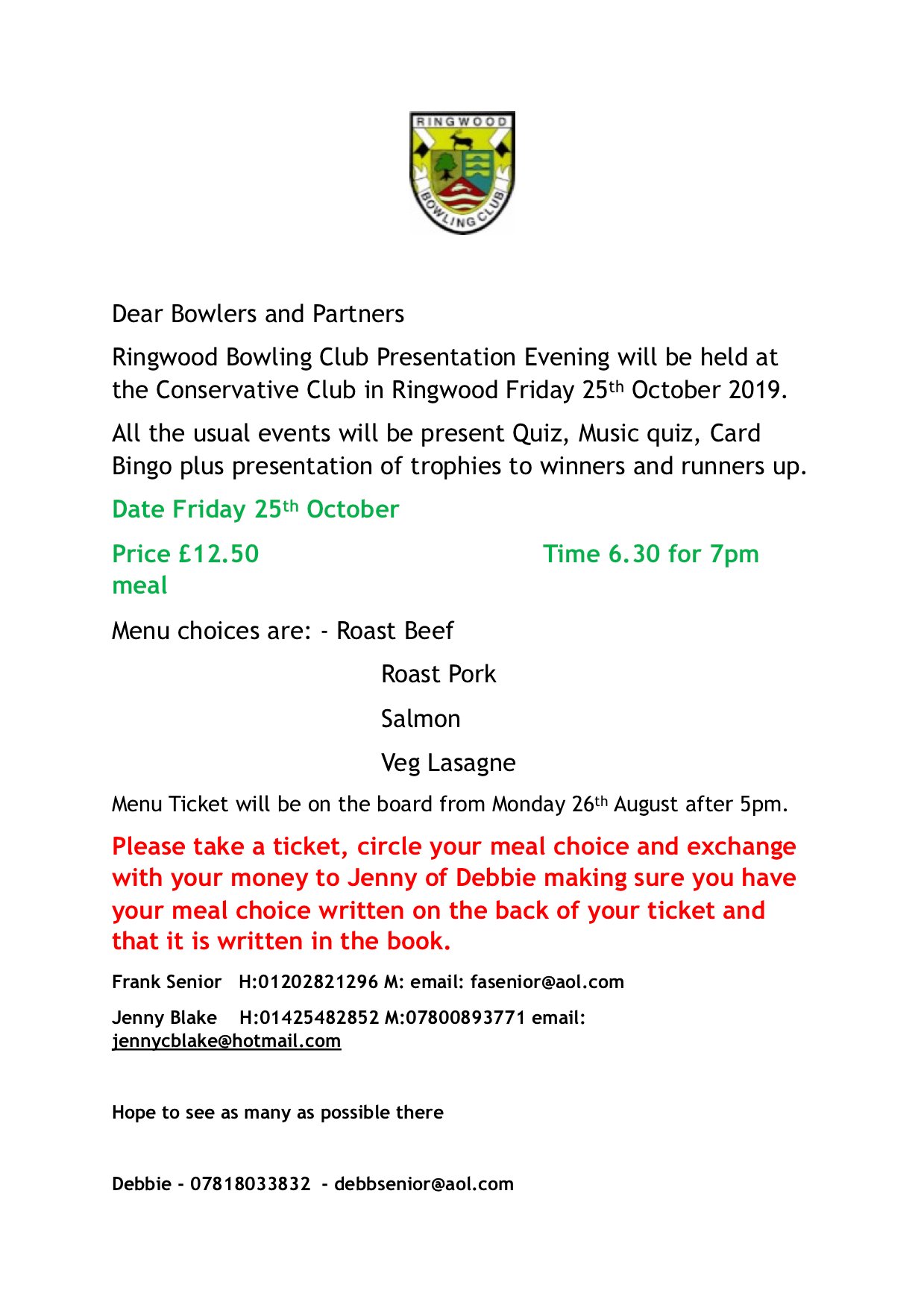 ---