News
All these items of news are displayed in publication date order with the most recent at the top...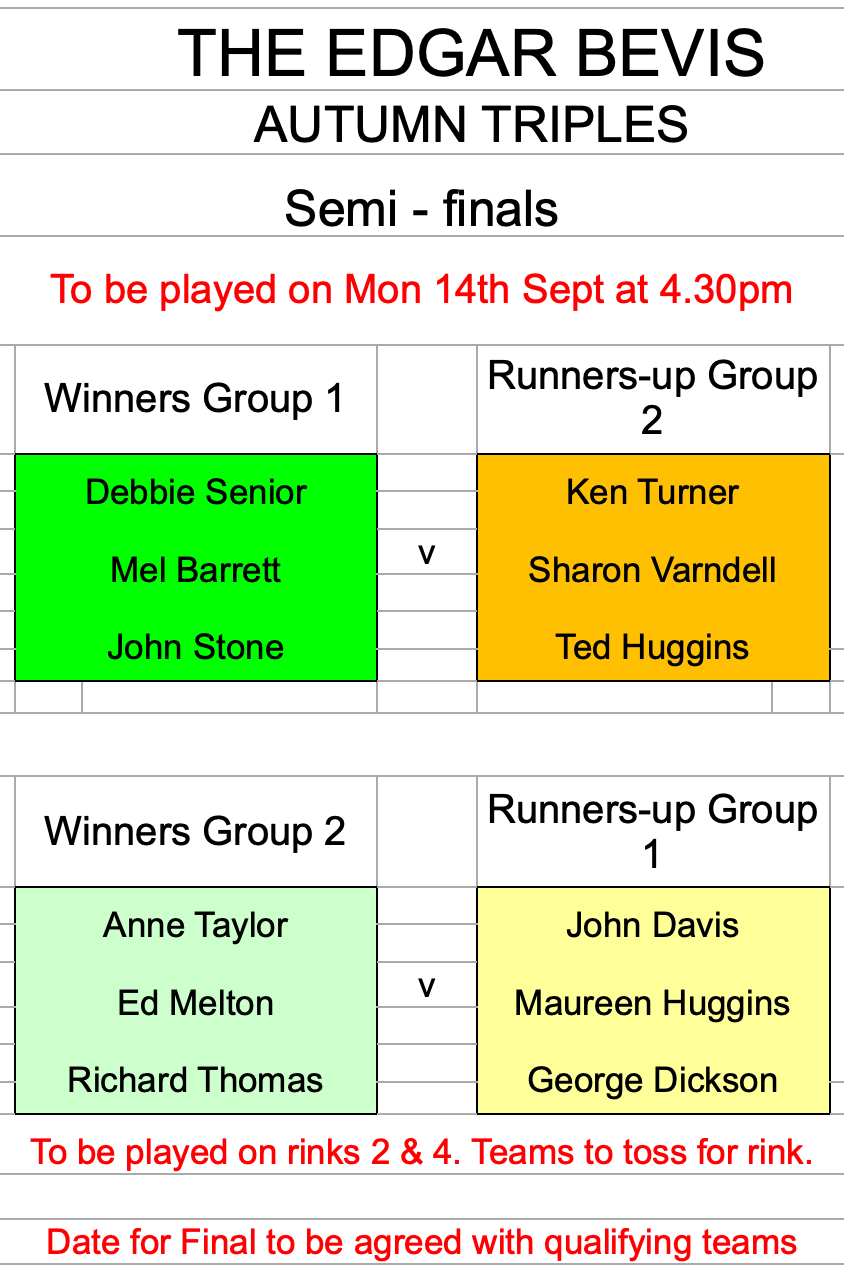 ---
It is with great sadness that I have to report that Sharon Varndell's Father, Rob passed away peacefully in hospital yesterday.
Although Rob was not a regular visitor to the club he will be fondly remembered by those who met and new him.
Our thoughts and our deep condolences go out to Sharon and her family, at this most difficult of times.
---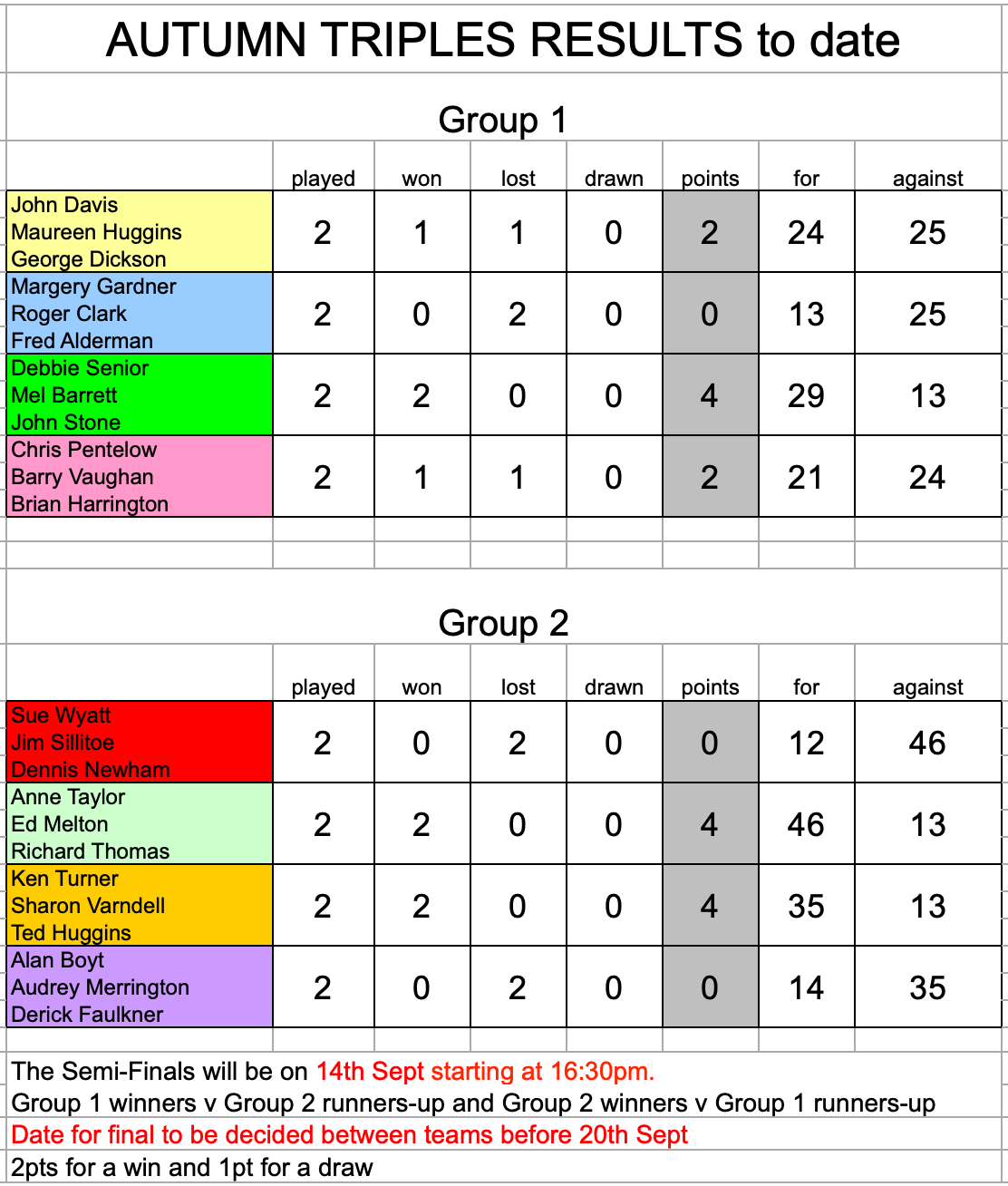 ---
Anne Taylor took the following picture of the Green during the Heavy Downpour of yesterday afternoon.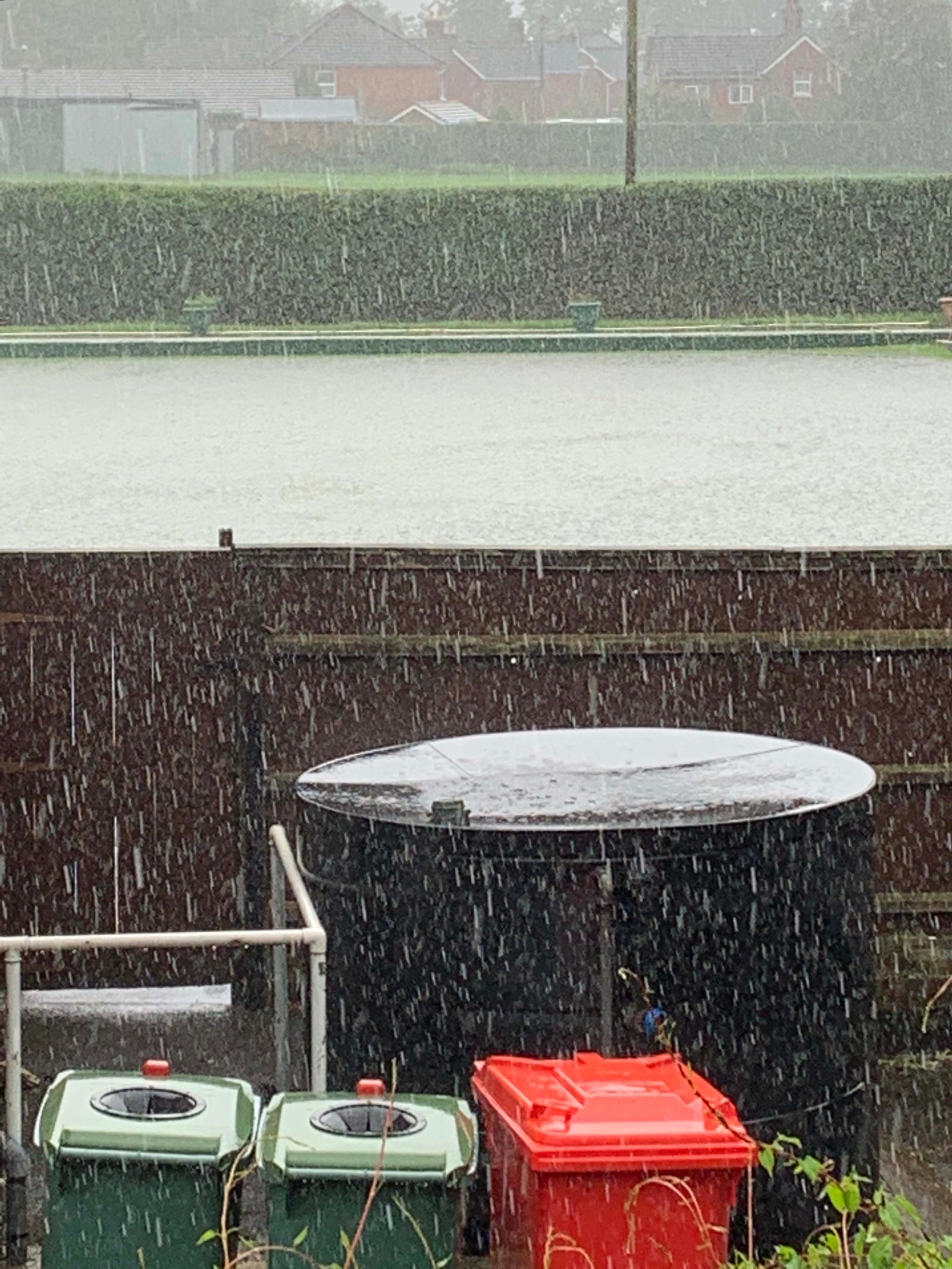 ---
---
Congratulations to Lee Croad and Mel Barrett who were the only team to finish with a rink win, 22-14.
The afternoon's Aussie Pairs Friendly was played in a relaxed and convivial way with Ringwood coming second by an overall score of 87 shots to 109 shots.
Many thanks to Paul for producing a wonderful green and also to those members who, with their efforts, made it possible to organise and run this event in these most difficult of times.
---
Yesterday, Ringwood had another fine win with victory over Downton by a total of 37 shots.
While the away rinks found it tough gong on very slow green, losing overall by 2 shots, the Home rinks had a convincing win by 39 shots.
So, it is on to the final against New Milton on Saturday 12th September at Ringwood. Start time 11.00am.
---
On Tuesday, Ringwood had another fine win with victory over Fordingbridge by 53 shots to 45.
The third round match will be against Downton next Tuesday 18th August at 6.00pm.
---